We are a faith community that values caring, learning, and acting on our Unitarian Universalist principles.
A generous community where all members contribute time, talent, and treasure to our shared goals;     
A responsive community dedicated to religious exploration for all ages, caring for one another and welcoming all people of good will;
A visible community with a heart for justice, actively seeking ways to be involved with our larger community;
A growing community that stewards an expanded and updated campus with accessible facilities that will support our mission.
We have two Sunday Services, the 1st begins at 9:30am-10:15am. The 2nd service starts at 11:15am-12:15pm. They take place in "The Dome," our signature sanctuary (above, flanked by our "Small Dome" on the right, UUCT's original meeting place), and is followed by coffee and fellowship, along with a host of activities – some planned, others spontaneous. You never can tell what might be happening on any given Sunday (unless you check here on our website, or come and find out for yourself). See you in church!
---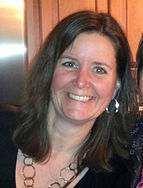 Join us this Sunday, November 18, 2018 
Guest Speaker Christine Dance
In our month of discussing memory, our guest minister Christine Dance will discuss where we find meaning when we are a person with—or caring for someone with—dementia or Alzheimer. Without memory, where do we find connection, purpose and peace? 
At both services, joining our choir with be special guests: Elise Richardson on autoharp; Pamela Jo Hatley on banjo; Jack Bunch on guitar; and Maddie Severy on cello
Our guest speaker Sunday will be Christine Dance, an Intern Minister at Tri-County UU. Christine Dance is the Ministerial Intern with the Tri-County Unitarian Universalist Congregation from April 2018 to March 2019. Christine graduated with a Master of Divinity (MDiv) from Iliff School of Theology in June, 2018.  She is a member of the UU Ministers Association and will be credentialed by the Unitarian Universalist Association in November 2018. Prior to entering the ministry, Christine was a professional Facilitator, leading innovation, strategy and brainstorming sessions for Fortune 500 companies.  She has had a 30-year career in marketing, communications, product development and innovation. As a lay leader of the First Unitarian Church of Orlando, Christine led the effort of their $1.7 Million renovation, served as chair of the Worship Committee, Stewardship Committee, has taught Religious Education for both adults and children and has been a member of the Music Committee and of the choir.  She has led numerous retreats, town hall gatherings and workshops for the church. "I believe that Unitarian Universalists have a unique opportunity to help people reach their full spiritual potential", Christine said.  Our congregations have the potential to create an environment that is safe, encourages growth and helps create bonds with others as well as to what has meaning in their lives.  I look forward to helping enhance that community at Tri-UU." Christine and her wife Karen have two grown sons, 4 cats and two dogs
________________
Coffee time after each service. Everyone is welcome!  
If you attend the early service we'd love to ask that you park in the Seahawk area or further away from the sanctuary. If mobility is a consideration, please park closer. Please enter from Morris Bridge, and leave via Davis Road! As we continue to learn about our services, we may need parking lot hosts!
Childcare: 9:30 service will offer childcare for ages 0-9. Others welcome to attend worship. 11:15 service will offer full childcare
---
Please visit our Month of Sundays page where you will get a long-range view of our services at a glance!
---
"We Are Unitarian Universalists"  a short video which explains who we are, what we do, and why it matters. What is a Unitarian Universalist …
---
There is always something interesting, fun, challenging, or intellectually stimulating going on at UUCT.
Whether it's an annual event like our Water Communion or an impromptu discussion about the events of the day or working on one of our many committees, there really is "something for everyone" here. See for yourself. Click the links below…and we'll see you soon!
Staff Office Hours Office Hours for Rev. Patricia Owen-  E-mail revp@uutampa.org The minister is often called away. Please call before stopping by.
Erin Powers, Director of Religious Education for Children & Youth Wednesday 3:30-8:30 p.m.; E-mail dre@uutampa.org.
Dee Lynch, Music Director By appointment: E-mail dlynch@uutampa.org
Linda Turnipseed, Office Assistant Tuesday & Thursday 9am-3pm; E-mail info@uutampa.org. phone 813.988.8188.

GET INVOLVED! DONATE -- SHOP AMAZON.COM -- VISIT US SUNDAYS



When you shop at Amazon Smile you'll find the exact same shopping experience as Amazon.com be sure to to select

"Unitarian Universalist Church of Tampa"

Then, Amazon will donate a portion to UUCT out of their profit. Thank you for shopping Amazon via our website!
Please click this secure link to donate to UUCT or to buy event or concert tickets. Ticket buyers: enter the amount of your purchase in the appropriate box, and then provide the name and date of the activity you're attending. Your tickets will be held at the door.